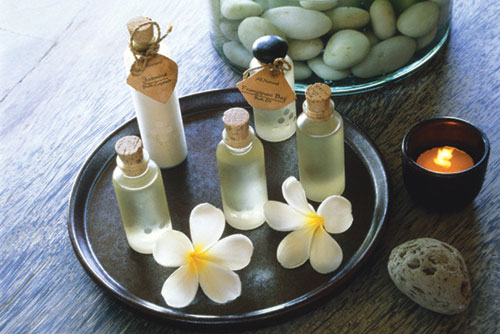 Raindrop Therapy combines aromatherapy, reflexology, and more to create a healing and cleansing massage. This is a massage routine that incorporates therapeutic grade essential oils known for their powerful antiviral, anti-microbial, and antispasmodic properties.
This therapy is designed to help bring you a sense of harmony and body wellness–mentally, physically, and emotionally–through the techniques being used.
Discovered through the research of D. Gary Young in the 1980s, raindrop therapy focuses on the application of a number of specific essential oils to various parts of the body through a combination of techniques.
The primary oils used in a Raindrop Treatment are: Basil, Oregano, Wintergreen, Thyme, Marjoram, Cypress, and Peppermint, as well as two special oil blends, Valor and Aroma Siez.
The theory behind Raindrop Therapy is that many contortions and disfigurements of the spine are due to viruses and bacteria lying dormant along the spine causing inflammation. The sequence and layering effect of Raindrop Therapy is designed to address this issue.
The experience of a Raindrop Massage is quite often more relaxing and longer lasting than a massage without the oils.
Call now to set up a time for yourself or someone you know that would benefit from this truly unique experience!