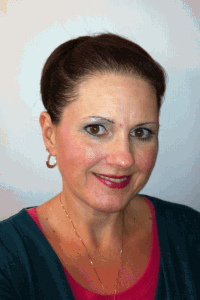 "The thing I love most about being a Massage Therapist is transforming lives by bringing comfort and healing to others to help improve their quality of life and make a difference through sharing the GIFT of TOUCH."
While recovering from shoulder surgery, Kimberly found that massage therapy was instrumental in regaining the use of and range of motion in her shoulder and arm. It was then that she decided she wanted to make a difference by sharing the gift of touch, helping others to lead a healthier, happier, and more relaxed life through massage.
Kimberly is a Licensed Massage Therapist and Advanced Medical Massage Practitioner, Certified Lypossage Therapist, Certified Manual Lymph Drainage Therapist and Certified Oncology Massage Therapist.
She received her basic training from Hands-On Approach School of Massage located in Dallas. She is well educated and continues to advance her training, traveling around the country to stay current with the newest advancements in massage therapy and bodywork. She is skilled in orthopedic/medical massage, oncology massage and body contouring as well as other modalities including Therapeutic Massage, Deep Tissue Massage, Prenatal Massage, Restoration Massage, Eastern Oncology Massage and Hot Stone Therapy.
She has an Associate Degree in Business Management from Midland Technical College in Columbia, South Carolina. She completed an accredited massage therapy program at Hands-On Approach School of Massage in Dallas, Texas.  She then completed training as an Advanced Medical Massage Practitioner from Bodywork Education under T.C. Cameron. She received a Manual Lymph Drainage Certification, the Vodder Method from Klose Training out of Colorado. Most recently, she graduated from a 300 hour Oncology Massage Certification Program at the Peregrine Institute of Oncology Massage Training in Santa Fe, New Mexico where she studied under Gayle MacDonald, MS, LMT, and author of Medicine Hands, Massage Therapy for People with Cancer, and Dr. Sandy Canzone, DOM. Both Gayle and Sandy are pioneers and experts in their field.
Kimberly is the founder and a Managing Partner of Healing Touch Integrative BodyWork, a private practice in Dallas, and is a professional member of the American Massage Therapy Association (AMTA). She also works for Texas Health Presbyterian Hospital Dallas and is part of the SMU Massage Team.
She has a friendly and caring personality that establishes great rapport with people, allowing her to provide client-focused massages, fostering harmony and balance of the body, mind and spirit. She specializes in Oncology Massage Therapy and Orthopedic/Medical Massage.